A5 perfect bound 294pp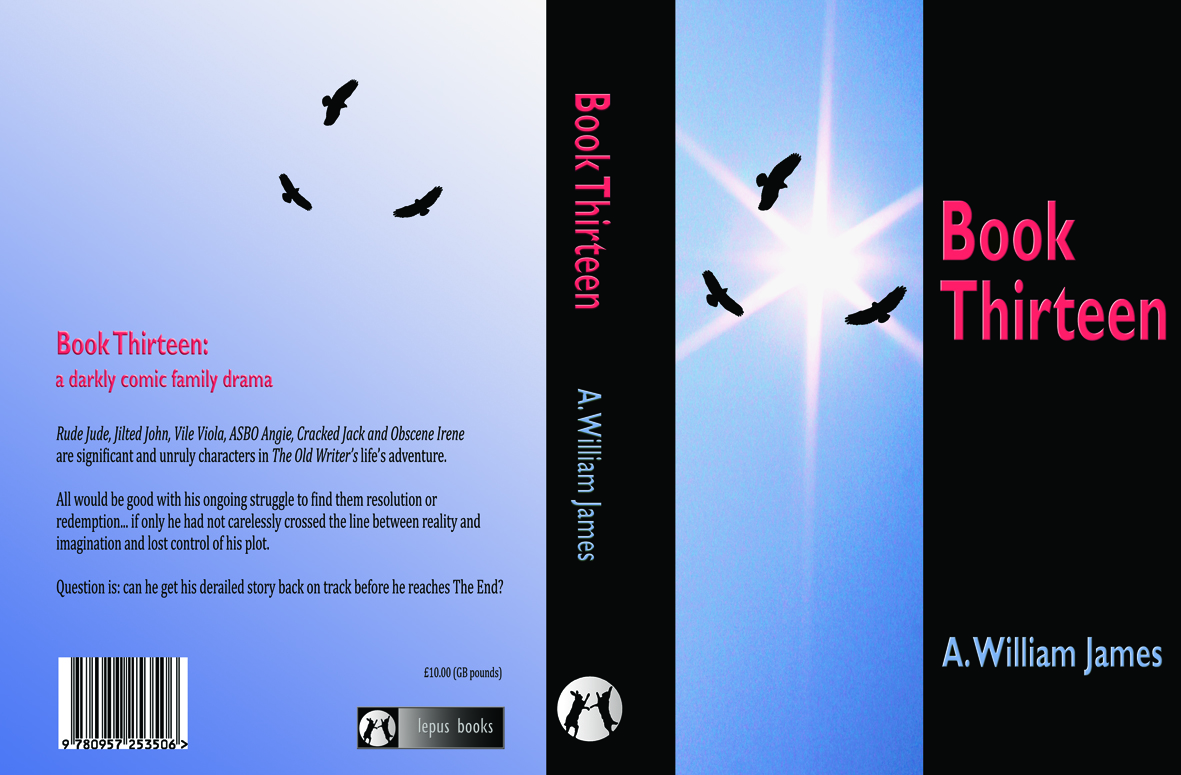 "Book Thirteen" – author's introduction
What some of its characters say about Book Thirteen
"Books are too bloody long.  I'd wait for the DVD."
– Rude Jude 
"Good try but not enough filth."
– Obscene Irene
"It's supposed to be funny, right?"
– ASBO Angie
"The characters are crude caricatures; the drama is contrived."
– Vile Viola 
"Demented rubbish.  I pissed myself… but that happens a lot these days."
–Cracked Jack
"You have to laugh."
– Leepus
"Not bad for a first go.  At least the fool got to the end."
– The Old Writer
______________________________________________________________
NEW PURCHASE OPTIONS
With the aim of making our books more economically available on a worldwide basis, we have now arranged for print-on-demand editions of selected Lepus Books titles to be listed on major retail and wholesale platforms — thus making them also available for order at cover price via your local bookstore, who we recommend you support.
Print-on-demand books – while both durable and perfectly readable – are produced using a lighter grade interior paper and cover stock than the editions available via our website, and are sometimes subject to a slight, and hopefully temporary, 'waviness' in the book block.  This annoyance, we are informed, is 'inherent in the POD process'.
If postage is not a disincentive, the better quality editions are still available direct via the PayPal button below.  These copies will also usually be signed by the author.
Yer pays yer money an' takes yer pick.
______________________________________________________________
Buy Original Edition
Price includes delivery via Royal Mail. Apologies for the cost to those outside EU – Lepus Books subsidises the exhorbitant mailing charges as far as is economic.

Please choose your location in the drop-down menu.

DIGITAL EDITIONS are now available from:
LEPUS BOOKS is happy to supply independent booksellers and comic shops, and our authors are available to offer support with signings and/or readings.  Please CONTACT us for details.