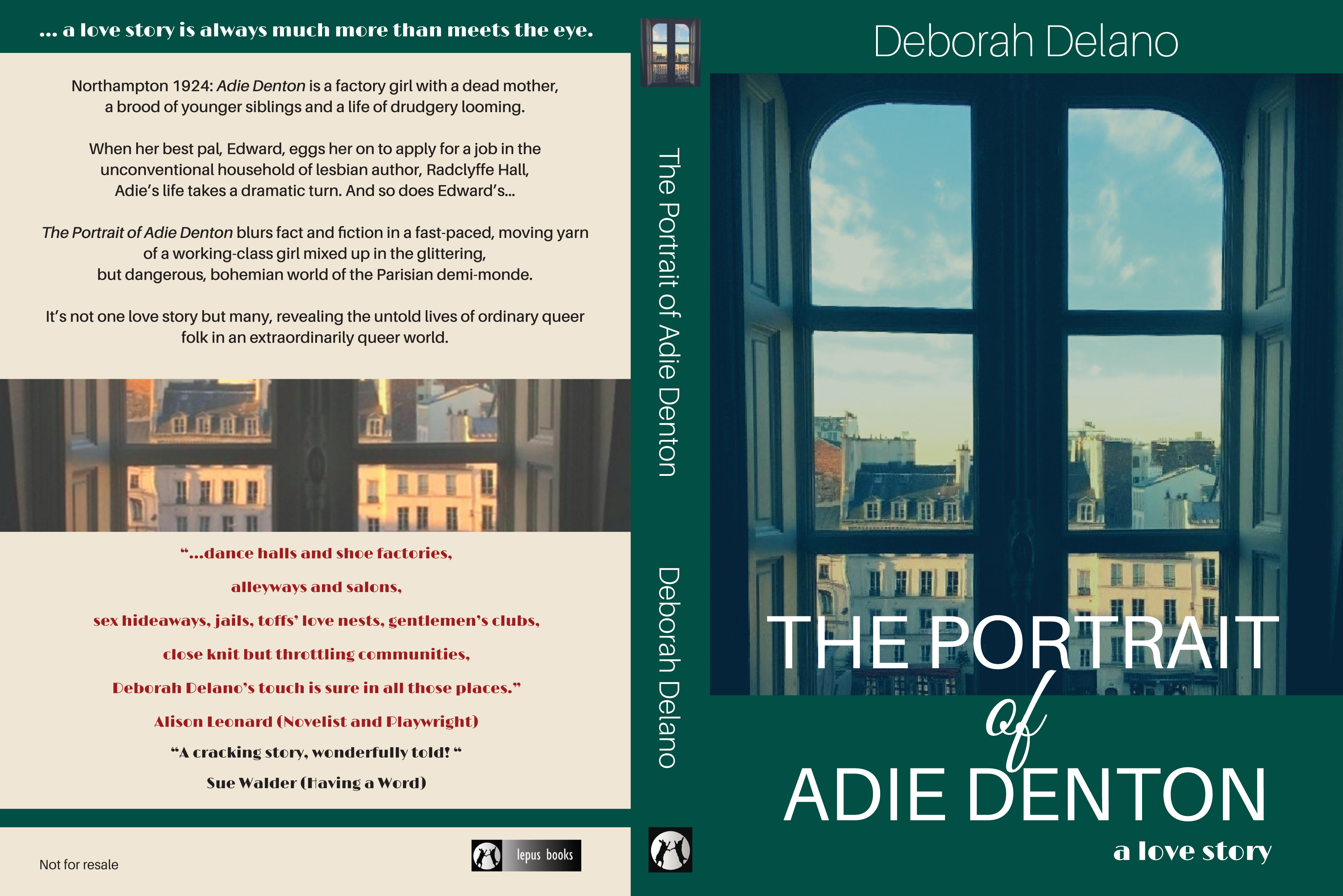 Northampton 1924: Adie Denton is a factory girl with a dead mother, a brood of younger siblings and a life of drudgery looming.
When her best pal Edward eggs her on to apply for a job in the unconventional household of lesbian author Radclyffe Hall, Adie's life takes a dramatic turn. And so does Edward's…
The Portrait of Adie Denton blurs fact and fiction in a fast-paced, moving yarn of a working-class girl mixed up in the glittering but dangerous bohemian world of the Parisian demi-monde.
It's not one love story but many, revealing the untold of ordinary queer folk in an extraordinary queer world.
Click to read the first two chapters of "A Portrait of Adie Denton"
This book is as yet unpublished.
Advance review copies may be available.
To request these or further information, please contact Deborah Delano direct at: deborahdelano1@gmail.com